Spring ························ 2021
Degree Project ········ Bree McMahon
Elixir
Rethinking the approach to
clinical therapy
How might the design of a system-based approach to
therapy
integrate
virtual reality
environments and research-based use of
psychedelics
to improve the healing process for those experiencing mental illness?
I spent my final semester of school investigating this question and using those findings to inform my final creation — Elixir.
SECONDARY RESEARCH
Millions of people in the United States are affected by mental illness each year — 51.1 million to be exact. The unemployment rate is higher among adults who have a mental illness. There is an increased risk for chronic disease among those affected by mental health disorders. 21% of people experiencing homelessness and 37% of people incarcerated in prisons experience mental health issues. Depression and anxiety disorders cost the US $193.2 billion in lost productivity each year. Since 1999, the overall suicide rate has increased by 35%. However, antidepressant use has also increased by 65%.

So, when conducting secondary research I kept these topics in mind:
︎︎︎ People - which included therapists, participants, and experts
︎︎︎ Virtual reality
︎︎︎ And psychedelics

My research materials included published studies, participant reports, histories, and various case studies. I also read Michael Pollan's How to Change Your Mind: What the new Science of Psychedelics Teaches Us About Consciousness, Dying, Addiction, Depression and Transcendence, which was incredibly insightful in terms of the potential of psychedelic medicines.
SECONDARY RESEARCH FINDINGS SYNTHESIZED: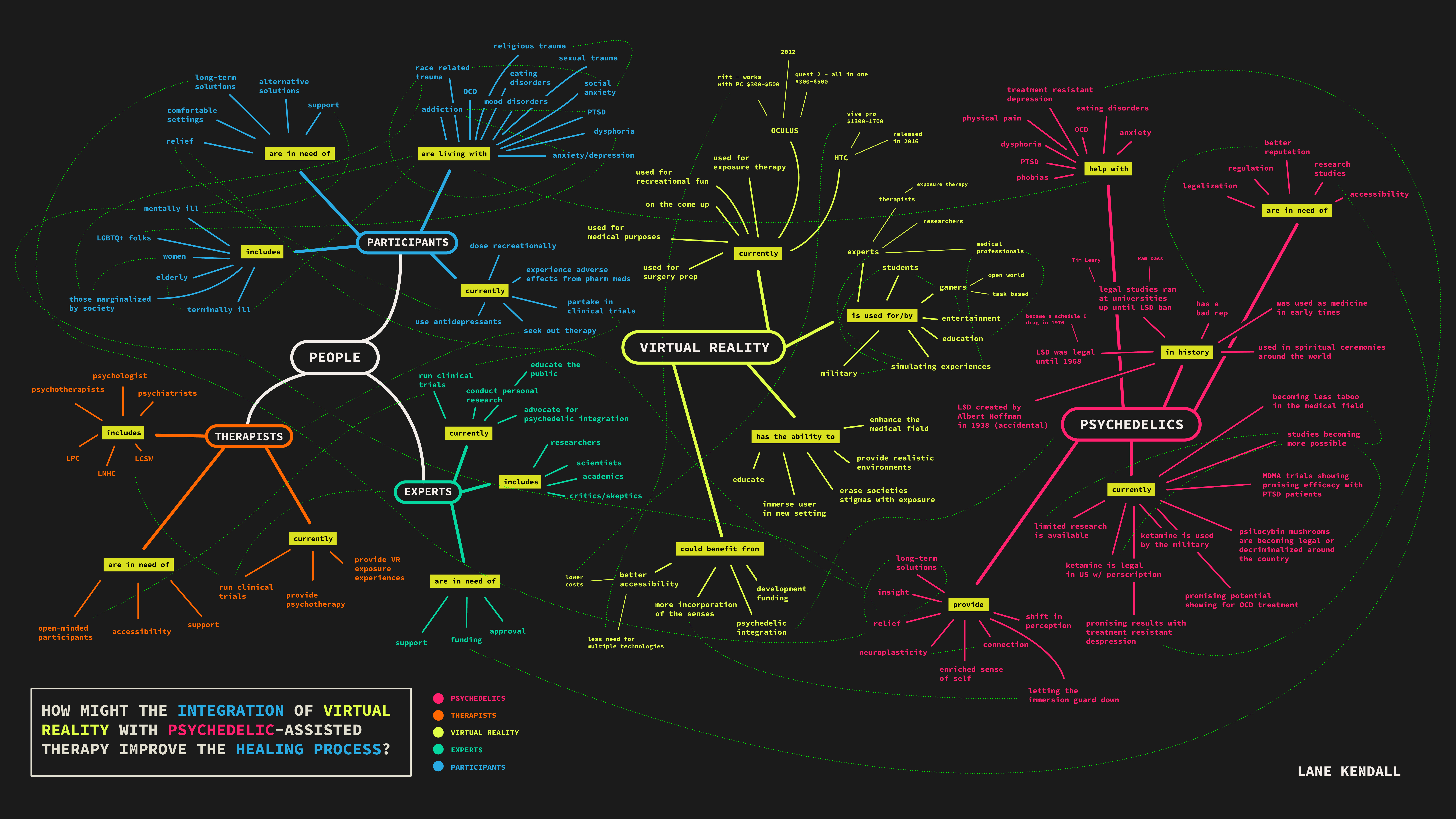 PRIMARY RESEARCH

To get an even deeper understanding of the problem I'm designing for, I set out to interact directly with those closest to the issue. Through interviews, surveys, and a collection of diary entry studies, I was able to gain helpful insight on current outlooks with psychedelics, therapy, and virtual reality.
I had a conversation with local therapist Angie Leek of Holos Counseling

I met with Nanea Reeves, CEO of Tripp INC., to discuss VR and mental wellbeing

I circulated a survey through various social groups to get an understanding of what people want and need out of their experiences

I collected diary entries to get a sense of what individuals were already experiencing during psychedelic uses
RESEARCH THROUGH DESIGN
The final step before beginning to design my concept was taking all of my collected research and applying it in real world scenarios.



My research through design methods included personas, a user journey, stakeholder/audience map, artifact analysis, and a moodboard. These methods allowed me to explore potential outcomes and overall led me to my final decisions.
DESIGN INTERVENTION / FINAL DESIGN OUTCOME
Through my conversations, readings, and experimentations, I landed on a new approach to therapy called Elixir. Elixir is a revolutionary approach to psychedelic-assisted therapy, implementing the use of virtual reality environments to improve the client's experience. Curating a user's virtual environment allows for a comfortable set and setting, eases come-up anxiety, all while in the safety of your therapist's office.

The idea of virtual-reality integration would come to an existing psychedelic therapy practice. Here a therapist would work closely with their client to determine what issues are at hand and what the best approaches may be to work toward healing. Then the therapist would take this information and work with a designer to create a specific experience for the client. This approach allows for professional assistance, potentially relieving psychedelic-related anxieties for the clients. The use of VR in this setting would allow the participant to be virtually transported to just about any setting, which we know is an important piece in this puzzle. This approach essentially meets psychedelic-assisted therapy where it's already at but builds upon that to provide the participant with the best experience possible.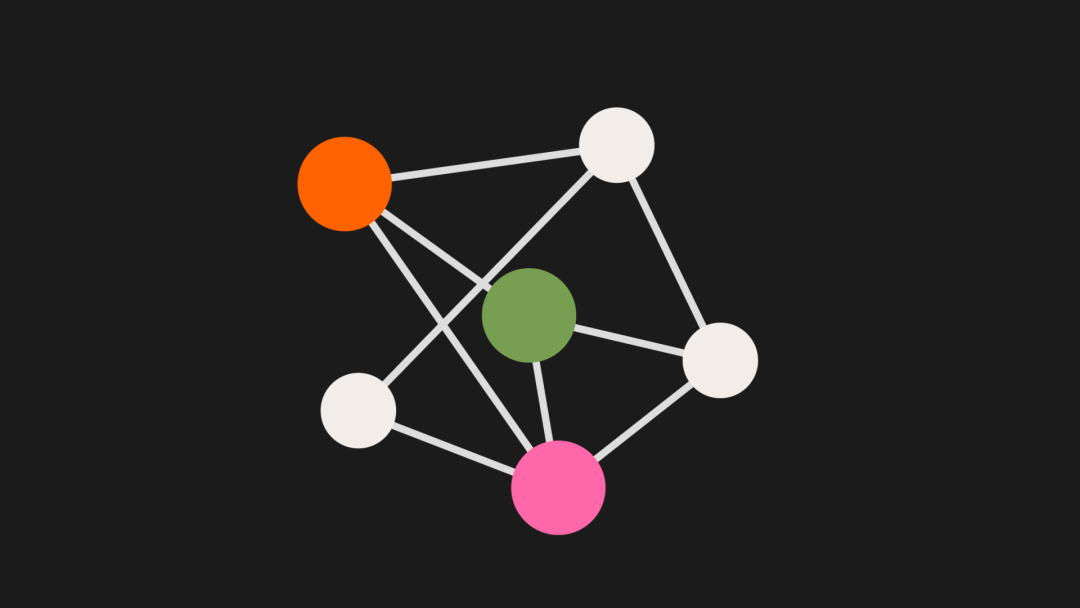 I strongly believe that everyone deserves peace of mind in this wild world. I've been attending therapy for a couple of years now and have seen myself grow in ways I didn't think possible. After a personal experience, I became fascinated with how psychedelics provide relief for those experiencing mental illness.

This project allowed me the time and space to expand my knowledge on the growing fields of psychedelic integration and virtual reality. I hope to expand on this project and my passion for alternative healing in my future design endeavors.

The connections I made throughout this project were wonderful and I'm so thankful for the time everyone involved took out of their days to engage with my concept.