Spring ························ 2021
Identity Systems II ········· Dajana Nedic
Reimaging Schick

Celebrating 100 Years with an Inclusive Redesign
Schick is a common household brand that has now been around for a century. However, the current products offered are far too gendered, outdated, and unsustainable. I wanted to reimage this well-known brand and target a more diverse audience.

For this project, I wanted to challenge myself and play an art director role of sorts. I developed and constructed the cardboard packaging and product labels at the AT2D lab on campus, directed and executed a product shoot, and edited the final photos to showcase the designs.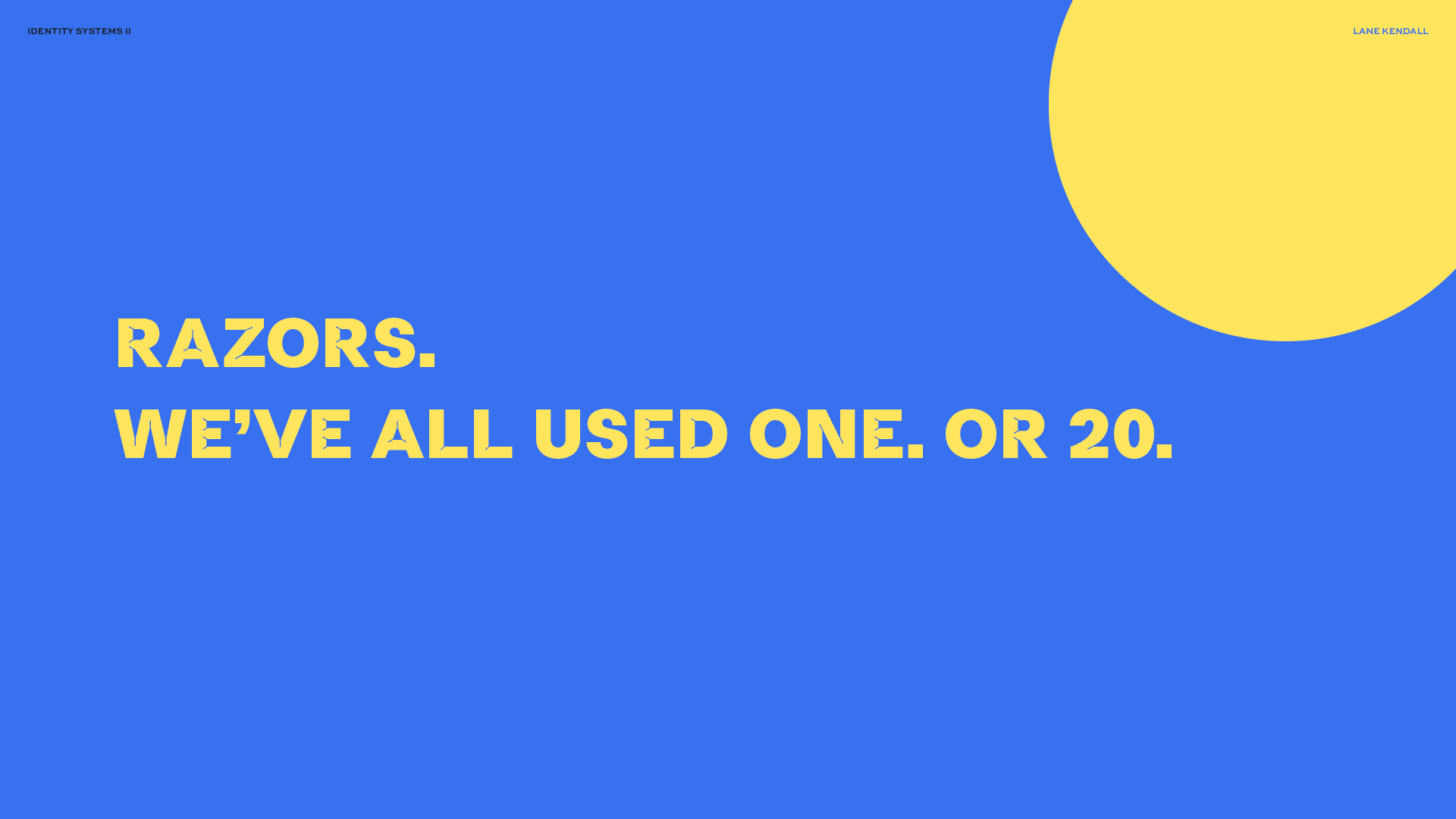 These common razors may be the most wasteful product we have in the bathroom. Not to mention, constantly buying expensive cartridge replacements can add up quickly.
Long term use of these products can lead to the following:

The box breaks down with ease allowing for a quick toss in the recycling bin. Ideally, this would be created with recycled cardboard and a soy ink that degrades more efficiently than traditional ink.
All of these products can be found on the updated Schick website. The site no longer has gendered categories, making everyone feel like their shaving experience is just as important. Schick also now provides a subscription service to ensure you're always stocked up on your shaving needs.
For Schick's Centennial celebration - an entirely new inclusive and sustainable line is hitting the shelves. Say goodbye to pesky packaging and irritated skin and say hello to the extra pennies in your pocket with this new take on shaving.
---
*this is a hypothetical student redesign project - not an official rebranding.